Your Technology Partner for Growth. Give us a Call at +30 210 6971900
OUR TEAM
GET TO KNOW OUR EXCELLENT TEAM
One of the strongest assets of Converge is its people, the company has invested in selecting people with high skills and has created a team-spirit environment that ensures the effective management of projects and the friendly client-service support.
The company is structured around highly competent engineers and professionals with a broad range of academic backgrounds, covering all areas of ICT. Our team of people combine professionalism, creativity, innovation and experience to carry out even the most demanding projects.
We work hard and efficiently and If you think you would like working here, send us your CV and Let's Talk!!.

Sofoklis KyriazakosMember of the Board & co-Founder
Sofoklis co-founded Converge SA in 2006 with George and since then he has been the Managing Director. He has managed, a large number of multi-million Telecom and IT projects and holds an academic position of Associate Professor in the University of Aalborg .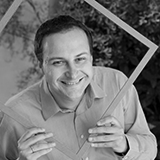 George MavrosManaging Director & co-Founder
George co-founded Converge SA with Sofoklis as the co-owner of PRC Group SA, an international company based in Athens, Copenhagen and London, with offices in more than 50 countries. George has large entrepreneurial experience and he has successfully managed acquisitions, mergers and selling in several business sectors.

Stelios PetridisGeneral Manager
With over 15 years of experience working in multinational companies, Stelios makes sure that company assets are allocated in the best possible way in order to ensure projects are successfully delivered.
Leading a team of 15 people including creatives, developers and client service in launching some of the biggest projects for significant brands.

Konstantina KostopoulouCreative - Marketing Director
Konstantina joined Converge in September 2011 responsible for the Creative and Marketing Direction and since March 2012 she is the co-founder and President of Converge ICT Innovation Inc. based in Montreal. She has an experience in Creative Problem Solving.

George LabropoulosTechnical Director CTO
George joined Converge in February 2012 and is our IT Specialist with large experience in large corporations and has also worked as IT Consultant for many years.

Dimitris LoghisSystem Administrator
Dimitris is a systems engineer with large experience in platforms maintenance and network administration.

Alexandros KoukisSoftware Engineer
Alexandros joined Converge team in 2016. With 3 years experience on e-commerce projects in Development, Design and UX, alongside with a degree on Business Administration he strives for detail and excellence on every project individually. He is an experienced PHP, JS and CSS Developer.

Niki KaiClient Service Associate
Niki joined Converge in 2009 and brings strong experience and skills in Content Management, CRM campaigns and Search Engine Marketing. Niki has successfully completed the Online Marketing Certified Professional (OMCP) Certificaiton.

Leonidas PalaiokostasSenior Web Developer
Leonindas joined in 2014 and has strong expertise in php development. He is an experienced certified Magento developer.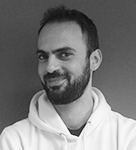 Nikos EfthimiopoulosSenior Web Developer
Nikos joined in 2014 and has software development experience mainly in php technologies. He is an experienced certified Magento developer.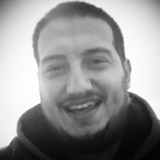 Simos NomikosWeb Developer
Simos joined in 2015 and is an experienced PHP developer. His specialty includes development on WordPress, Magento, Laravel and other frameworks.

Tasos KioussisWeb Developer
Tasos joined our team in 2015. He is an experienced software developer in php technologies and certified Magento developer as well.

Ioanna KoukoutianouClient Service Associate
Ioanna joined Converge team in 2016. Combing IT and financial studies, with extensive experience and skills in the finance industry, has developed excellent multicultural communication and skills through holding various levels of responsibility. With a proven track record of delivering results and a demonstrated tenacity in achieving objectives in challenging environments, is always eager for new challenges in dynamic business environments.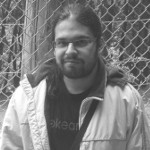 Christos KourvetarisWeb Developer
Christos joined the converge team in 2016. He is an experienced web developer as he has worked in both open source and commercial web technologies. In his experience included technologies like c#, .net, php, sql, javascript, jquery, having a good know-how about software engineering techniques and oop.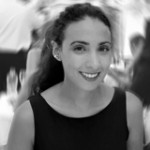 Pelagia GkrekaWeb Developer
Pelagia joined the Converge team in 2016. She is an experienced, creative and self – motivated web developer with strong skills in PHP, Javascript , MySQL, HTML5, CSS3 and in WordPress CMS engine.

Julia EconomouFront-End Developer
Julia joined our team in 2016. She is a skilled front-end developer with knowledge and skills in Web Design, JavaScript and Graphic Design.
Julia Economou is an Adobe Certified Associate.

Silvia DwomohWeb Designer
Silvia joined Converge in 2009 and is responsible for the front-end development of most of our work. Eager to learn and hack the Web. She also has extensive knowledge of Flash skills, jQuery and Html 5.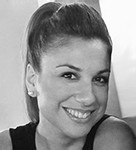 Nancy GrivaWeb Designer
Nancy joined Converge in 2015. She is a skilled UI/UX designer with knowledge and skills in template authoring, HTML & CSS in bootstrap framework.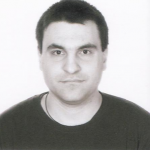 Dimitris AndritsakisSoftware Engineer & Sysadmin
Dimitris has joined our team in 2017 and with his experience in various fields balances between web developing and system administration. His experience includes full stack development using LAMP stack using Magento, Drupal, WordPress, Yii and Slim frameworks.

It could be YouWeb Designer / PhP Developer