Your Technology Partner for Growth. Give us a Call at +30 210 6971900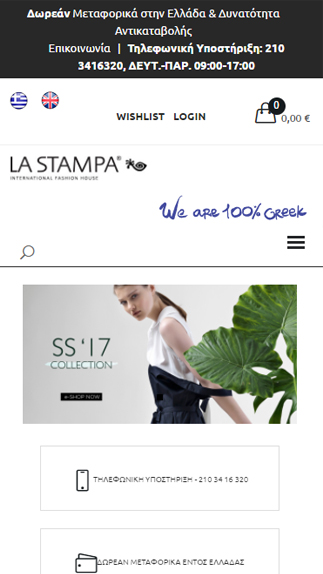 La Stampa is 100% Greek and since 1986 designs and produces unique, "easy to wear" clothes for women. La Stampa uses eco-friendly, soft fabrics and natural threads to create unique designs with love and respect for every type of body.
Converge provides Magento support services that will help La Stampa enhance its online presence. We also propose continuous development and optimisation of the eshop in order to boost sale conersions.
www.la-stampa.gr