Your Technology Partner for Growth. Give us a Call at +30 210 6971900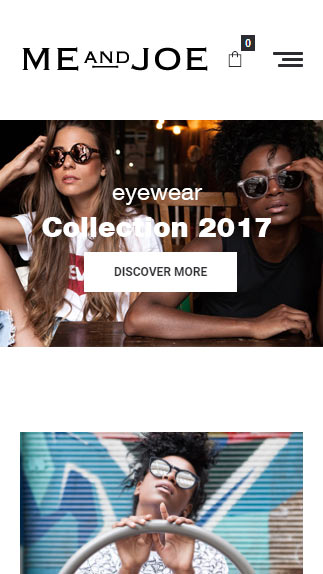 Converge developed on Wordpress a modern and functional e-shop for Me&Joe optical store that fulfills customers' expectations in design as well as in quality.
The elegant and minimalistic interface of this e-shop is sure to impress its visitors and compel them to interact with the available options. Its flat and simple UI design ensures an easy access to the products and adds the desired products to the basket. The aesthetically pleasing layout offers the best user experience (UX) through innovative design and useful functionality, and a one-page checkout process.
On a usability level, our basic goal was to simplify the product searching process with the use of the appropriate filters including colour, shape and material. All items are carefully picked and the layout is clean cut.
The development of the e-shop was based on responsive web design technologies, so that the website can adapt to different screen sizes of mobile phones, tablets, notebook and desktop computers. This way all website visitors have the same user experience, regardless of how they access it.
For the love of fashion and for the sake of style shop your eyeglasses and sunglasses from Me&Joe.