Your Technology Partner for Growth. Give us a Call at +30 210 6971900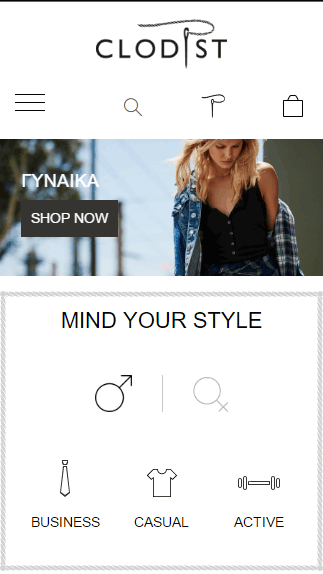 Clodist is a new e-shop in the apparel industry, differentiating from the competition with a "Mind your Style" section by giving a tailored experience to the customers according to their style. Through the "Shop the look" section customers can choose the tailor looks ready to buy. The design and development has been implemented by Converge, based on Magento platform using the latest E-Commerce trends and in line with the company's vision of style.
The new e-shop combines carefully chosen products and the latest fashion statements in a simple and minimalistic yet sophisticated environment. The aesthetically pleasing layout offers the best user experience (UX) through innovative design and useful functionality, and a one page checkout process with multiple payment methods.
We love the mega menu and the responsive full width design.
Discover it! www.clodist.gr