Your Technology Partner for Growth. Give us a Call at +30 210 6971900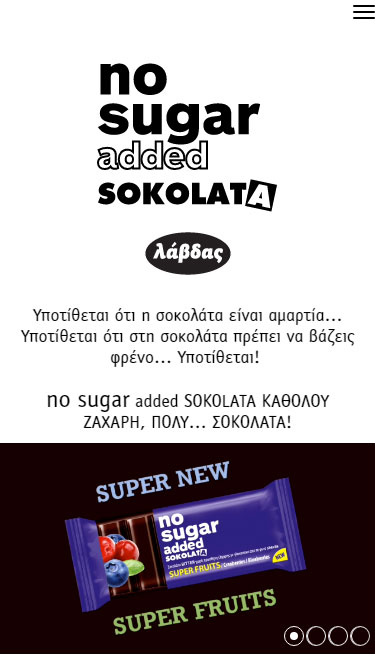 If you're one of those who believe that the words "sugar free" and "chocolate" don't belong in the same sentence, then you're in for delightful surprise. No sugar added SOKOLATA by Lavdas is out to prove that letting go of sugar and carbohydrates doesn't have to take any of the joy out of eating really good chocolate.
Converge created a customized and high performance new website, which sounds professional, expert and friendly, and coincide with current industry information. The site includes all the functionalities that technology currently offers.
We also provide regular ongoing website maintenance such as changes, edits, and updates. These allow the website to stay current and fresh with new and current images and website content. Browse inside the brand-new website and discover the unique taste of No sugar added SOKOLATA in a variety of 7 flavors.
www.nosugaradded.gr