What a week it was!
I am personally still trying to recover and I have been meaning to write about our fantastic presentations and give you all a nice wrap-up for days now, so at last, here we are….
What a challenge it was this year for Converge to host the 3rd Meet Magento Greece Event in two cities, starting from the north on the 11th October in Thessaloniki and on the 12th in Athens.
We are thrilled to have overpassed our expectations with attendees counting 60 in Thessaloniki and close to 200 in Athens with the support of wonderful sponsors and a great vibe in general.
Thessaloniki – October 11th
We kicked off the event in Thessaloniki, with a smaller but very interested crowd, eager to hear all about Magento and its possibilities.
The event welcomed the crowd with an introduction to the Meet Magento Association the co-organizer of the event from Sofoklis Kyriazakos – MM Association as the single point of reference to all Magento related things, connecting merchants with developers and all eCommerce service providers around the globe.
Converge also welcomed everyone to their first Meet Magento Moment with a brief but to the heart presentation from Konstantina Kostopoulou – Converge SA on Becoming an eCommerce Agency, that's Me … awkward!  It is important to The journey of Converge and the lessons learned while becoming an eCommerce Agency.
Following we looked at two great case studies of Magento stores. The first Inart's Success – B2B where Dimitris Gogkos – InArt presented the route to choosing Magento and how this has helped them maintain a B2C and B2B shops with special tools to support B2B users and the route to becoming the biggest magento shop in Greece, with more than 2,000,000€ turnover, more than 1,000,000 sessions, more than 500,000 unique visitors in the first year.
But what about some fashion? Nadia Theocharaki – KOOLfly started her presentation with a great quote from Churchill claiming that "a good presentation should be like a woman's skirt;…long enough to cover the subject and short enough to create interest" and it sure did both. Nadia presented KOOLFLY's Success: Flexibility and Scalability powered by Magento Εnterprise Edition that was extremely interesting as the only enterprise Magento merchant in Greece.
Before a stop for lunch we found out all about the SPEEDEX E-commerce Solutions from Ioannis Ntoskas – SPEEDEX , the tools for merchants and the new synergies in order to extend their collection centers in Greece.
The afternoon sessions were on Actionable Marketing and more on Magento Vision and tools from Ben Marks – Magento , Gerasimos Nikolοpoulos – adaplo, Ioannis Karalis – Netsteps, Savas Zortikis – Viral Loops , Maciej Kalkowski – Centuria, Mits Xourikis – MageGuide, Konstantinos Stroumpakis – apifon, Olga Mavi – Socital.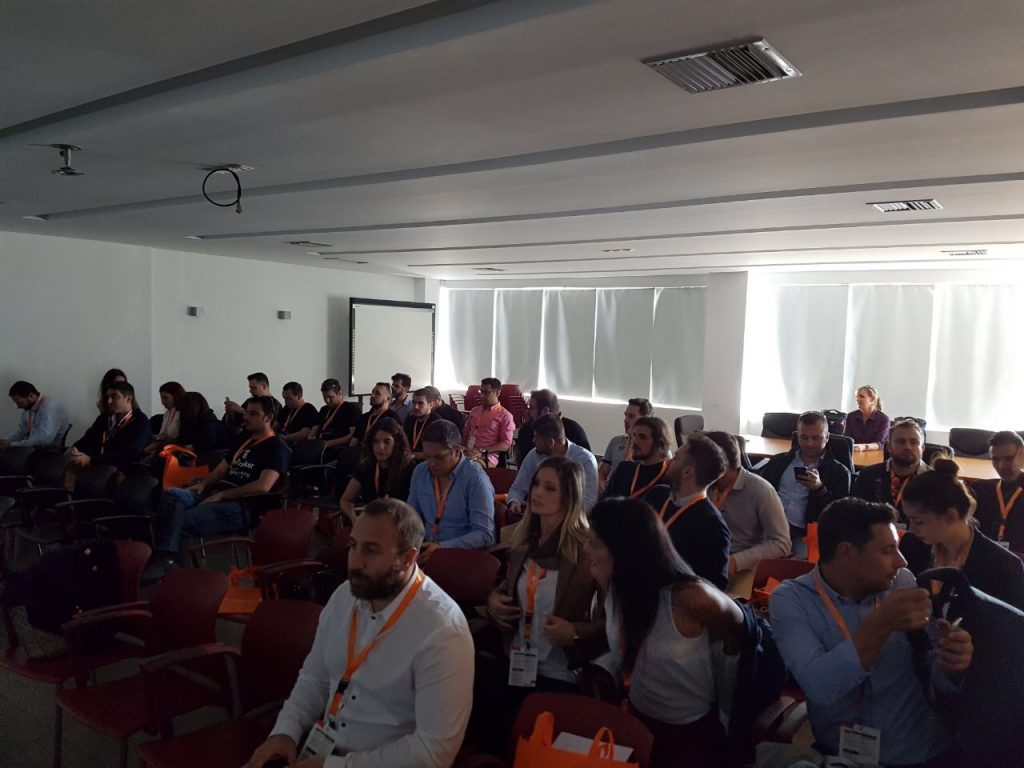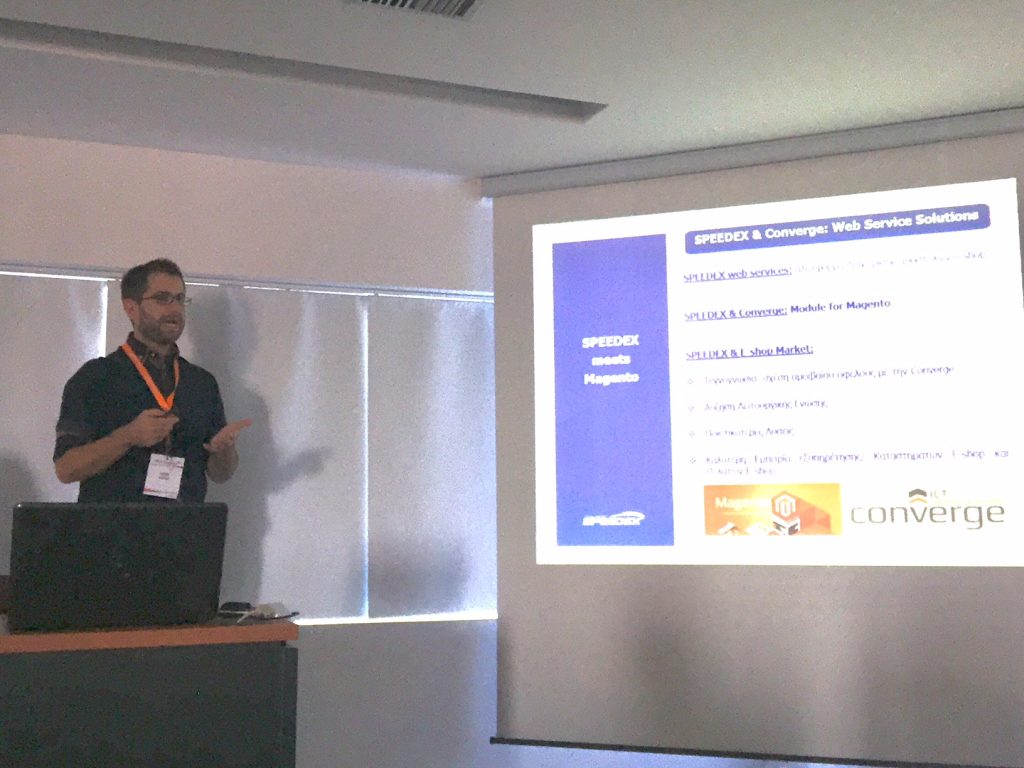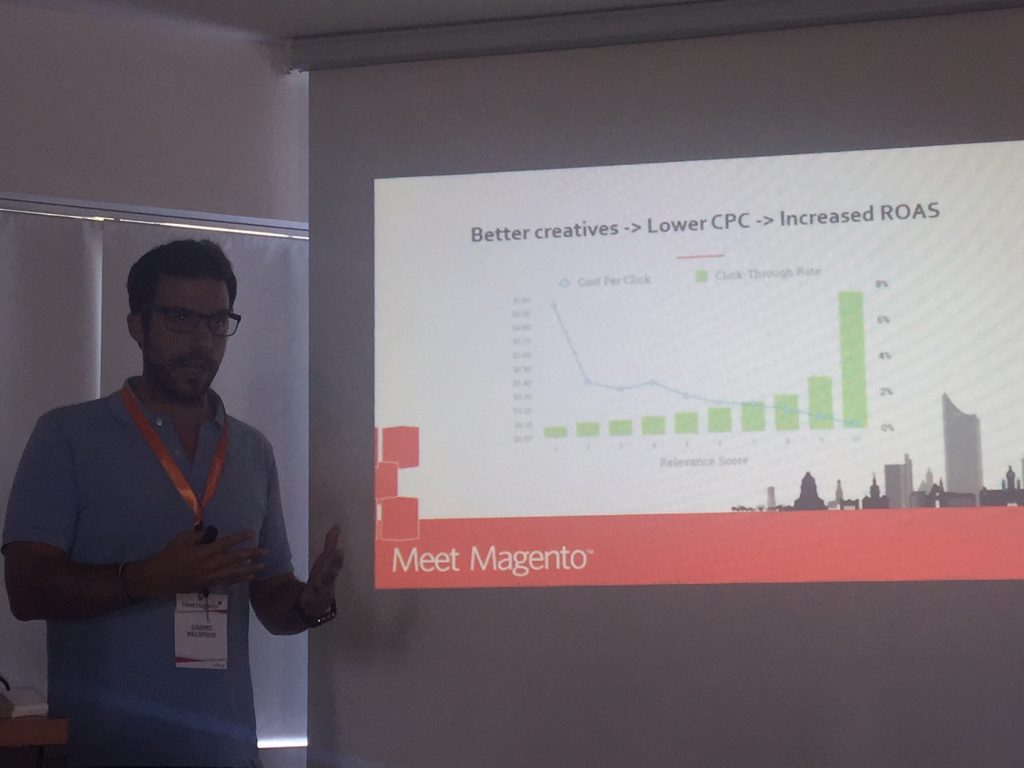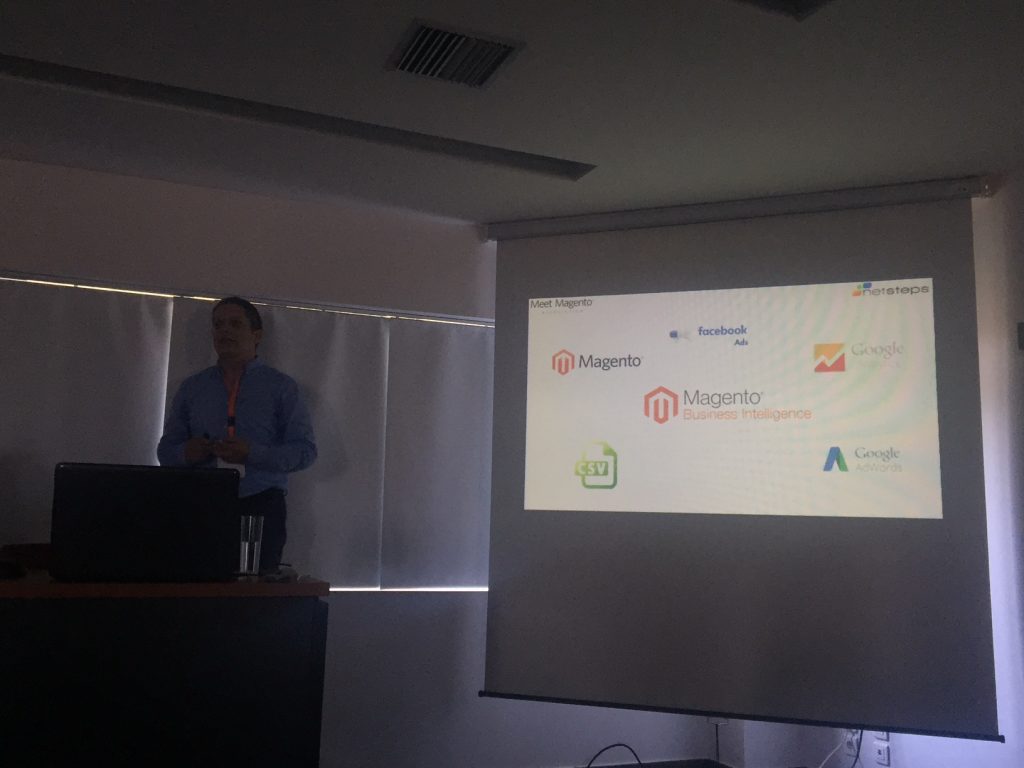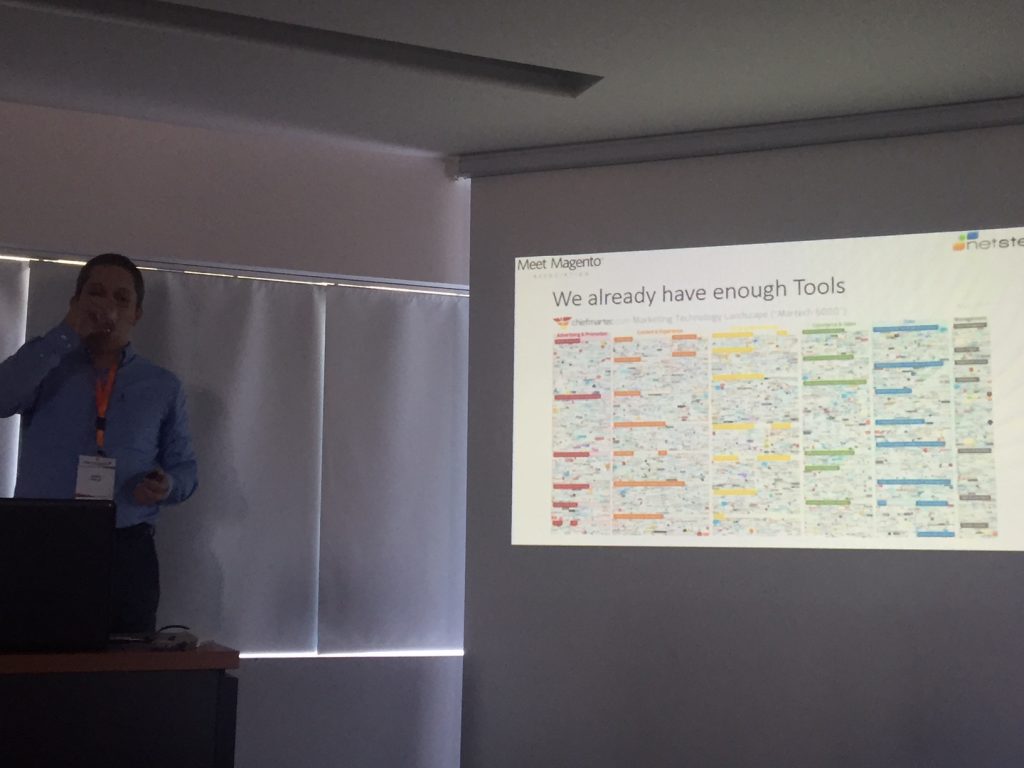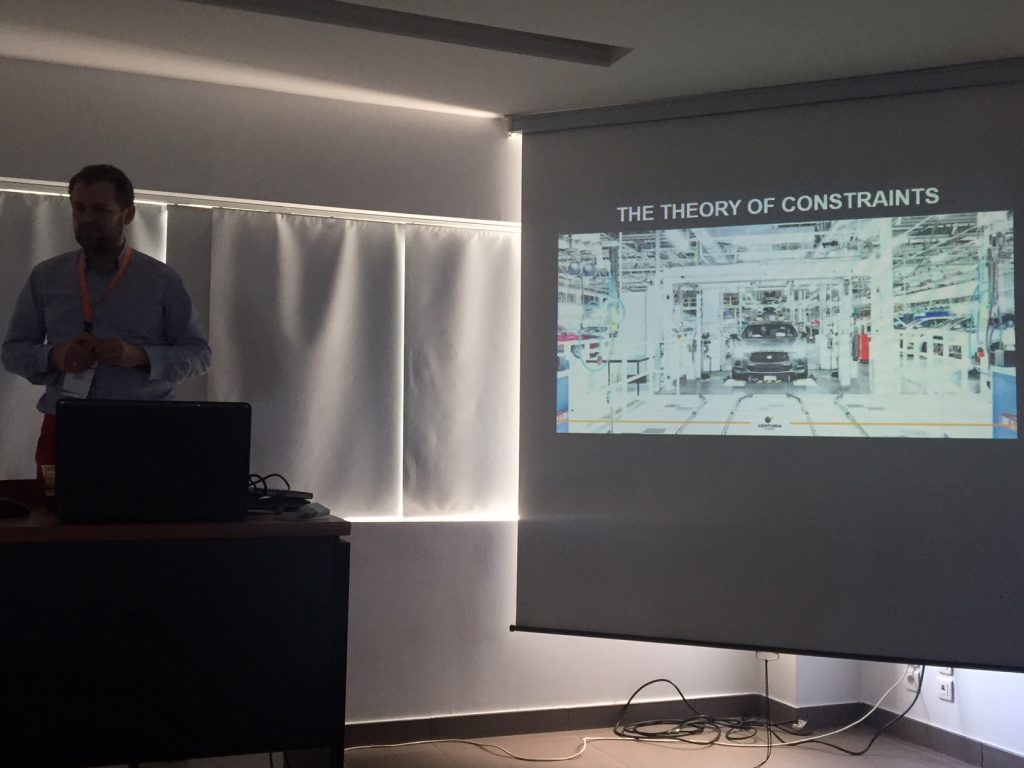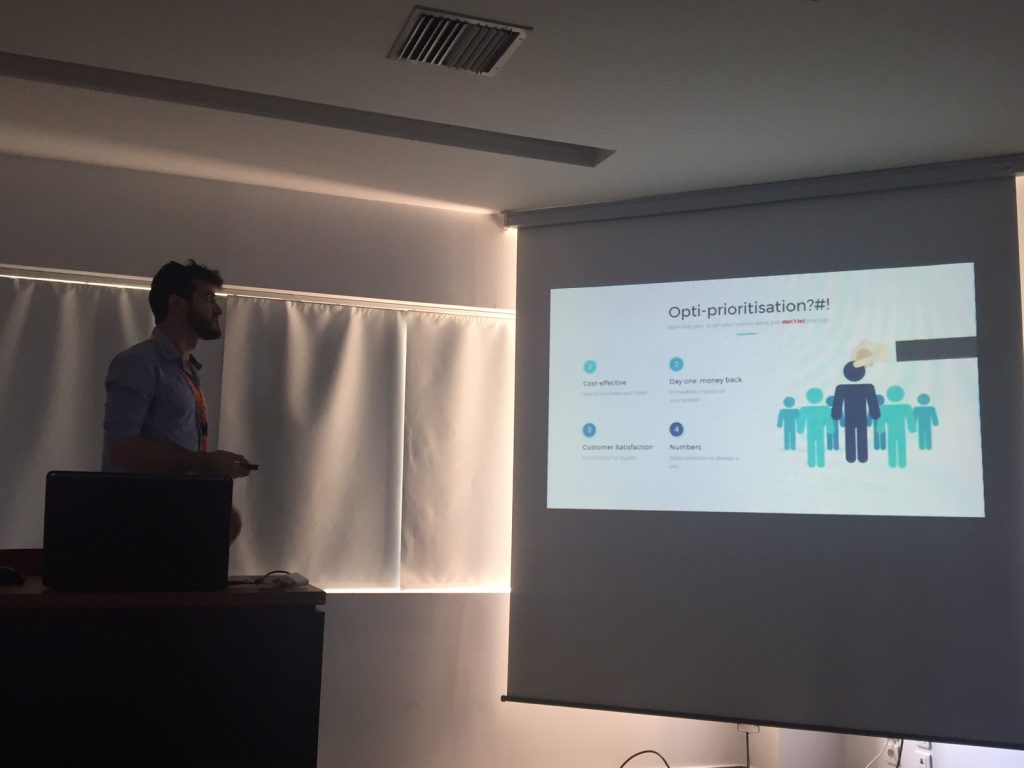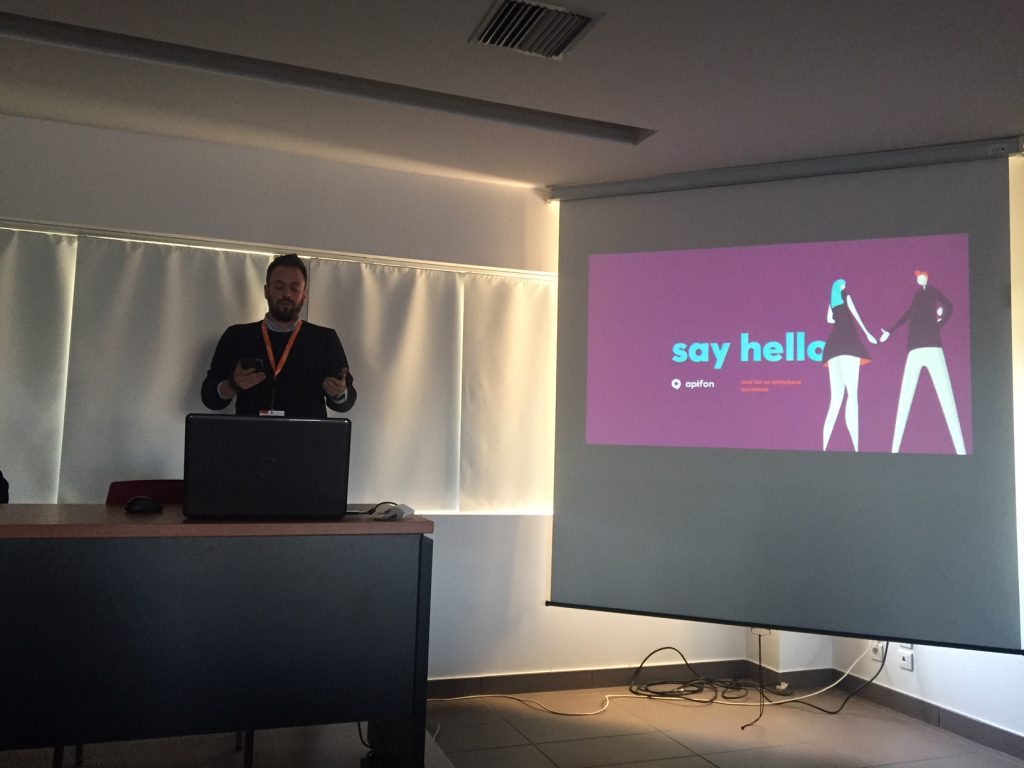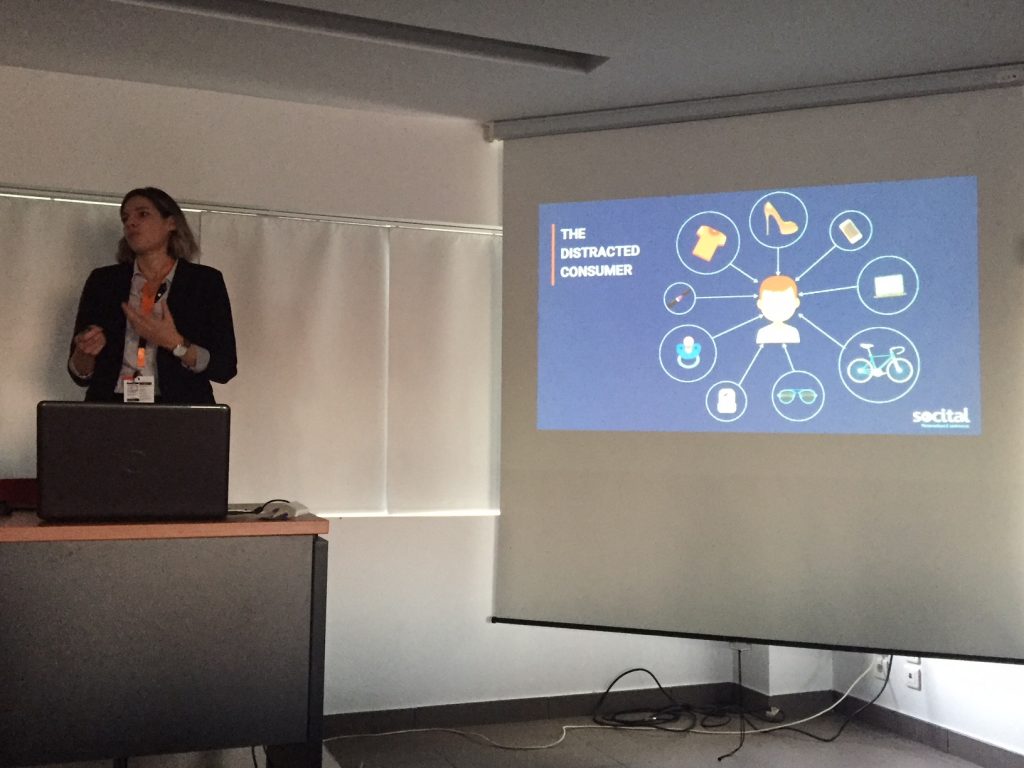 Athens – October 12th
This year in Athens we wanted to make a buzz!
We wanted to get people amused and engaged with the community of Magento. So this year we decided to put some magic; Some real magic and a lot of fun.
Mindreading / Games / Sudoku
[vc_images_carousel images="3431,3432,3433,3434,3436,3437,3438,3439″ img_size="large" autoplay="yes" wrap="yes"]
Session 3
At the start of the Session, Maciej Kalkowski – Centuria took the stage and offered some thoughts and tips around Magento performance optimisation. This presentation had two parts, the General referring to the knowledge about optimisation approach and the Technical talking about the deployment and infrastructure tricks and limitation workarounds.
Mits Xourikis – Mageguide took over from Maciej and introduced us with Magento in Action. He saw us some high quality developed extensions in order to integrate our Magento e-shop with several greek services, as well as to gain valuable time on business's daily workflow.
Next, Evangelos Kotsonis – e-satisfaction took the mic and presented us the #1 Humanized Marketing Platform that e-businesses use to trigger automated PERSONALIZED marketing actions based on customer experiences online and OMNIchannel! He has finally convinced the audience to start exploring the amazing world of customer happiness, so do not miss another minute and start leveraging the power of loyal customers!
Well, we learned that the power has been shifted to customers and it was time to introduce Magento to Croatian market. Zelimir Gusak – Inchoo took the stage and spoke about the internal project that they had last year, which included a few outbound campaigns, a fair portion of Magento and a lot of research.
Talking about business which interacts with and processes data of people in the EU, there's a very strong chance that the business will be impacted by the requirements of the GDPR (General Data Protection Regulation). So, a business-minded lawyer, Penny Kontogeorgou – Penny Kontogeorgou & Associates | e-business law came on stage and shared the new set of rules and processes that strengthen the protection of personal data in the digital era.
After the GDPR talk we were all numb and scared but thankfully Konstantinos Stroumpakis – apifon came on stage a gave a great presentation on marketing automation with messaging channels and a very pleasing to the eye. Konstantinos presented us how to merge different kinds of messaging channels for optimized, targeted campaigns, and enhance conversion rates with reduced communication costs.
Although we were a bit tired, Olga Mavi – Socital came on stage and incited our interest on Data-Driven personalization and the website marketing tools from Socital to collect the data.
[vc_images_carousel images="3511,3512,3513,3514,3515,3516,3517″ img_size="large" autoplay="yes" wrap="yes"]
Networking cocktail & Fail Nights
After a long day of learning, a good conference should finish with drinks and networking. All of us enjoyed it as we had a chance to talk with our guests and get feedback. The vibe was great, and so was the feedback from our guests. This year like last year we held an ad hoc fail night gathering where we all had to say a major #fail that we had at work. There was a lot of laughs and I think everyone felt a little better. Bad things happen to good people everywhere, all the time and of course #nobodyisperfect. All of them were top secret stories that I am not allowed to say!
That was pretty much the end of a long day for us, we left feeling proud of a great event and exhausted from a whorthwhile effort of a double Meet Magento Event in two cities.
We would like to thank all of our sponsors and speakers and guests for a great event.
So stay tuned for more Meet Magento moments here on the Blog and we at Converge are all looking forward to seeing you at Meet Magento GR 18 !!!
[vc_images_carousel images="3519,3520,3521,3522,3523,3524,3526,3527,3528,3529″ img_size="large" wrap="yes"]